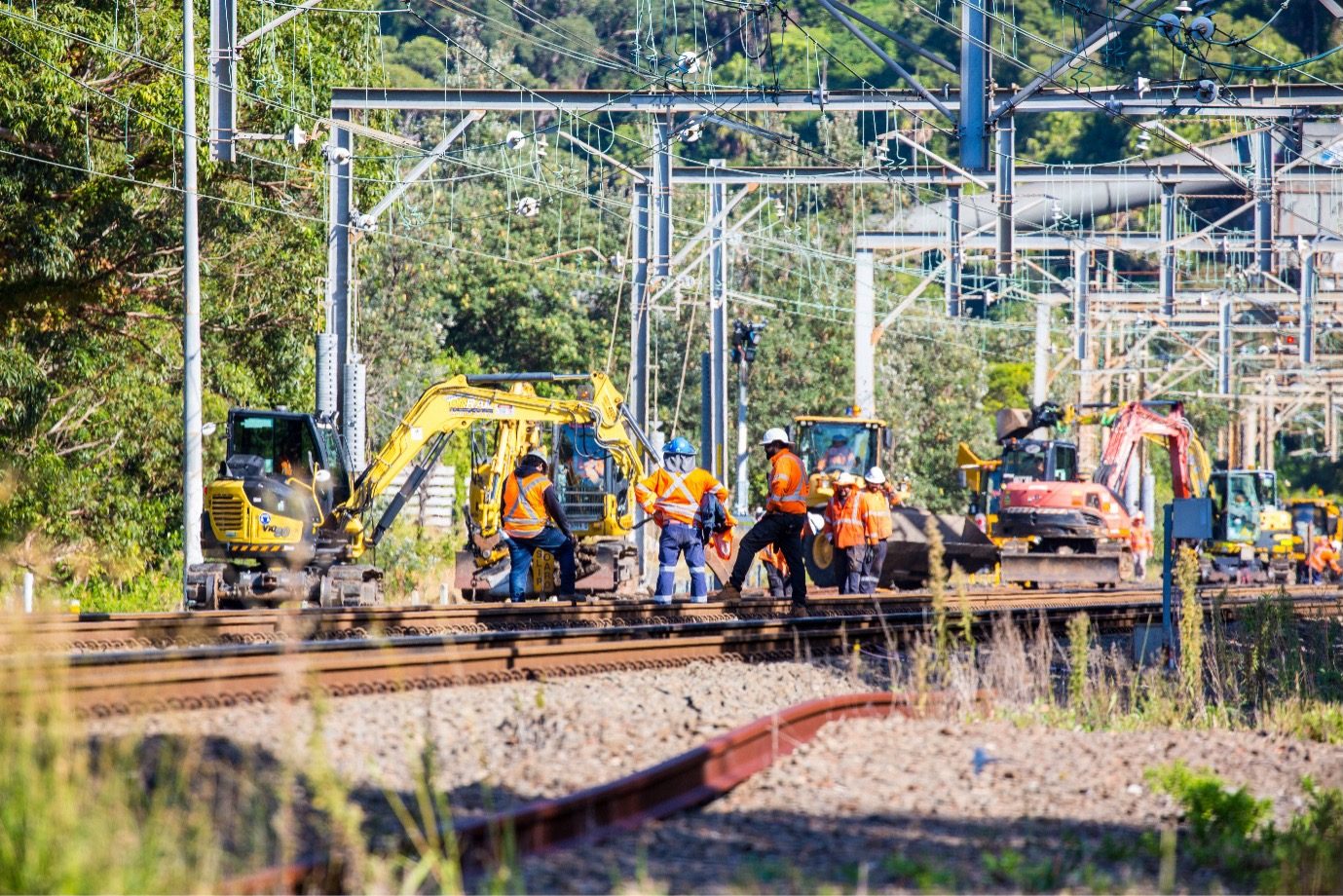 Our railway maintenance services encompass a wide range of offerings, tailored to meet the unique needs of each project. Some of the key services we provide include 
Track repairs, vegetation management, bridge and culvert maintenance station upgrades, Network upgrades and many more. 
On Rail own and operate multiple undercutting units. These units fit to our 14t excavators – 20t RRV's and have consistently proved to be extremely productive onsite.
On Rail has the plant and qualified operators to completely deliver packages of work in-house. To date On Rail have delivered a number of significant undercutting projects across the ARTC network nationally using our under-cutters, loaders, 5t and 8t excavators and Hi-rail dumpers, along with our track certifiers to improve track drainage and maintain track alignment and top.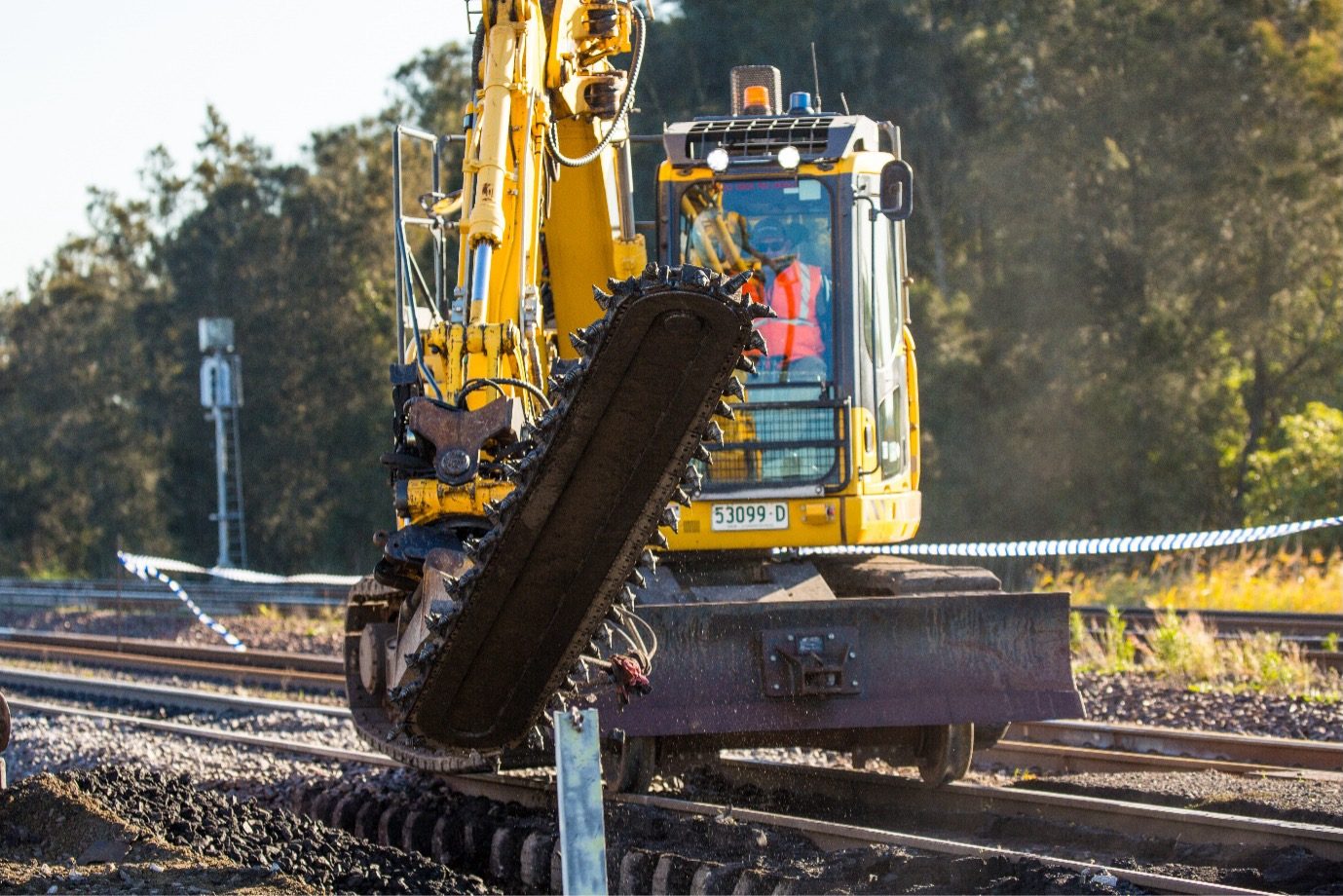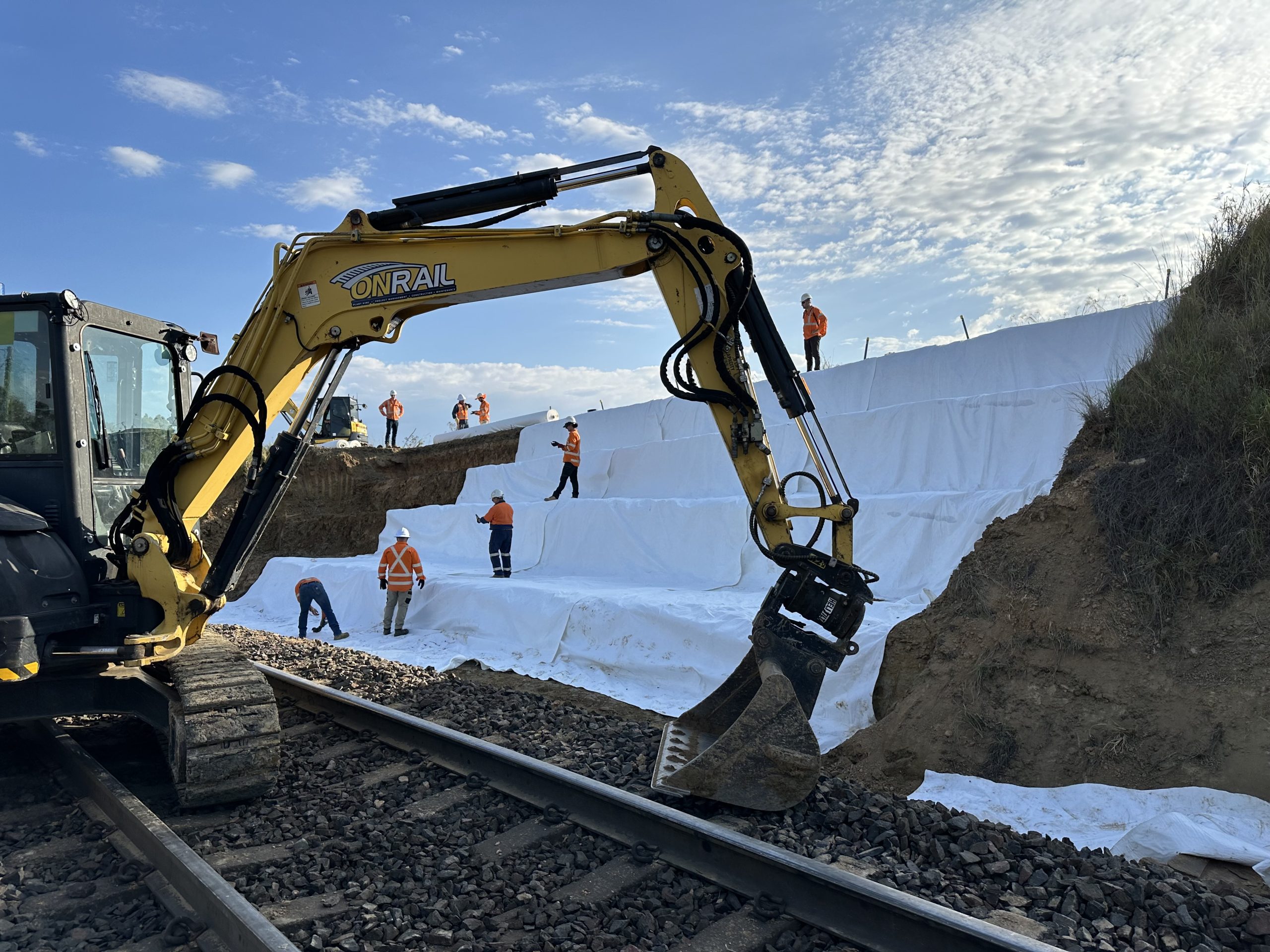 Our plant has been engaged to assist with various projects including:
Subdivision construction
Upgrade of Hunter Football stadium
Construction of fire trails for NPWS
Embankment Widening Projects
TfNSW road works across NSW
With a wide range of attachments for our excavators, Posi tracks, Articulated dump trucks and loaders, On Rail have the capability and experience to safely and efficiently complete any task required.
On Rail is Australia's leading maintenance specialist. Establishing our name through diligent re sleepering tasks, we have shifted into other areas of railroad maintenance, boasting an expertise that is unparalleled in the industry. We can complete each drainage with reduced risk of preventing erosion, track stability, Infrastructure Longevity, disaster mitigation, Environmental protection, Operational Continuity, warping and derailments, to give you premium service and maximum return on your safety investment.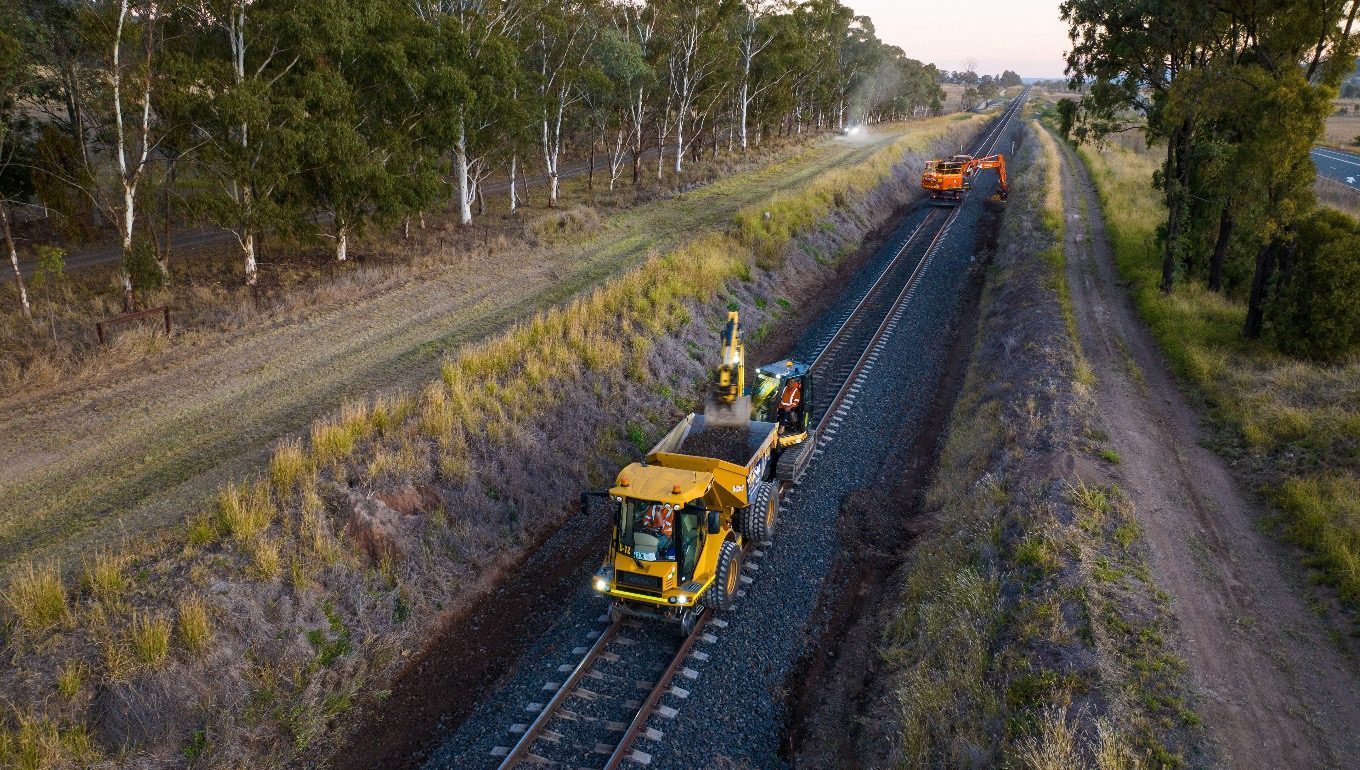 On Rail's name and reputation evolved due to our involvement in major re sleepering projects. Our operators are highly experienced in constructing and reconstructing track with steel, timber, concrete, and polymer sleepers, both via side insertion and manually laying. For all track laying projects throughout Victoria, NSW and Queensland, we manage everything with expert knowledge and precision.
At On Rail Industries we take pride in being part of vital railway maintenance projects. We can supply state of the machinery to contribute to the re-railing of railway lines. Our specialised equipment and skilled operators worked tirelessly to get those tracks back in perfect alignment, ensuring smooth and efficient processes.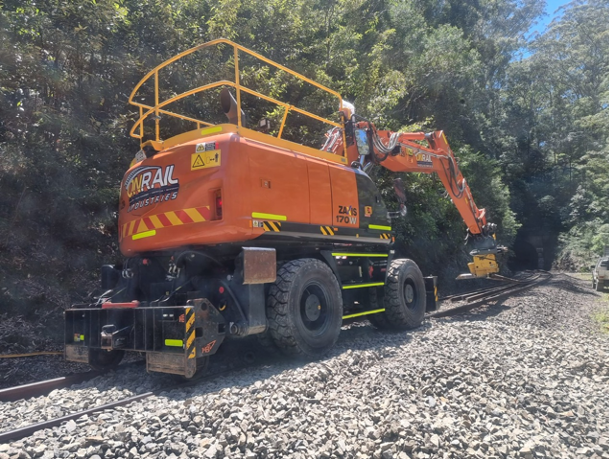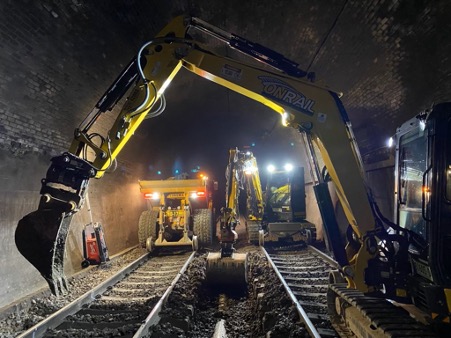 Specialised Rail Spec Plant Hire
We are your one-stop solution for all railway maintenance needs, providing top-quality equipment and services to ensure the smooth and safe operation of rail networks across the country. With years of experience and a dedicated team of professionals, we take pride in delivering exceptional solutions that meet the highest industry standards.
https://www.youtube.com/watch?v=BlcmlQe_hDk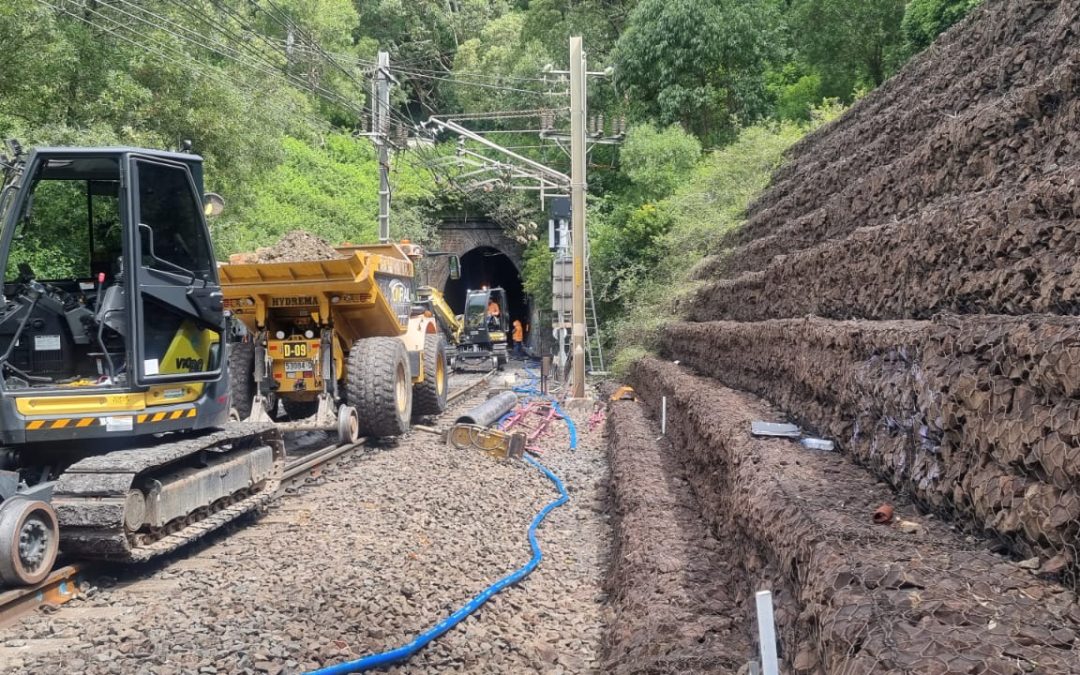 https://www.youtube.com/watch?v=SQDDck0N6uY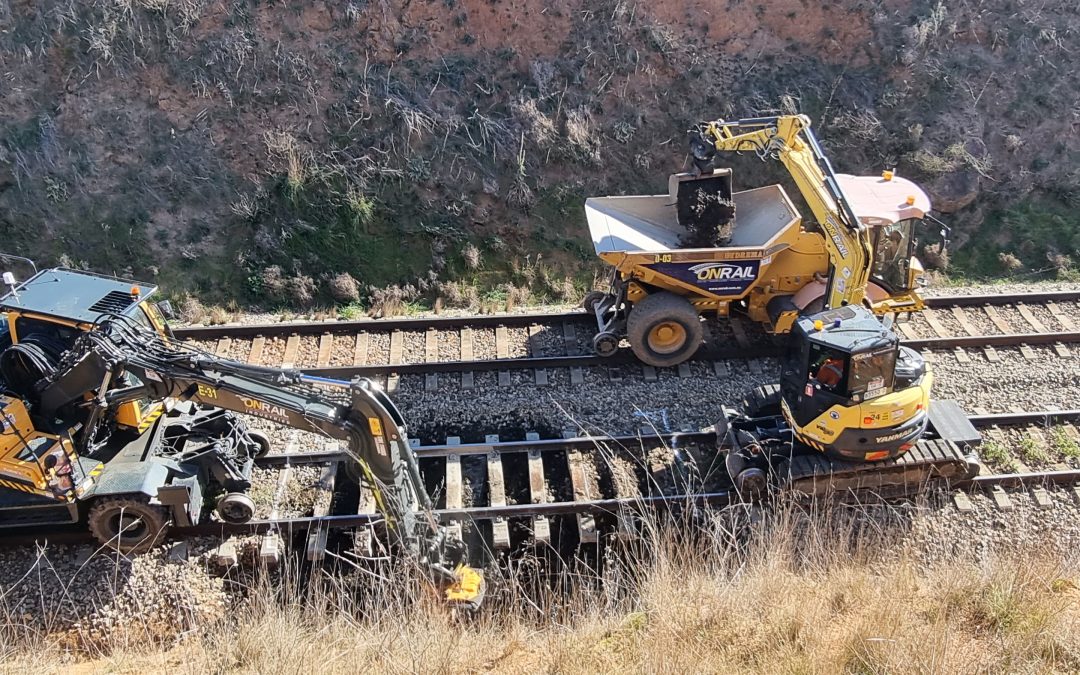 https://youtu.be/M-0Bv5bz3Dw